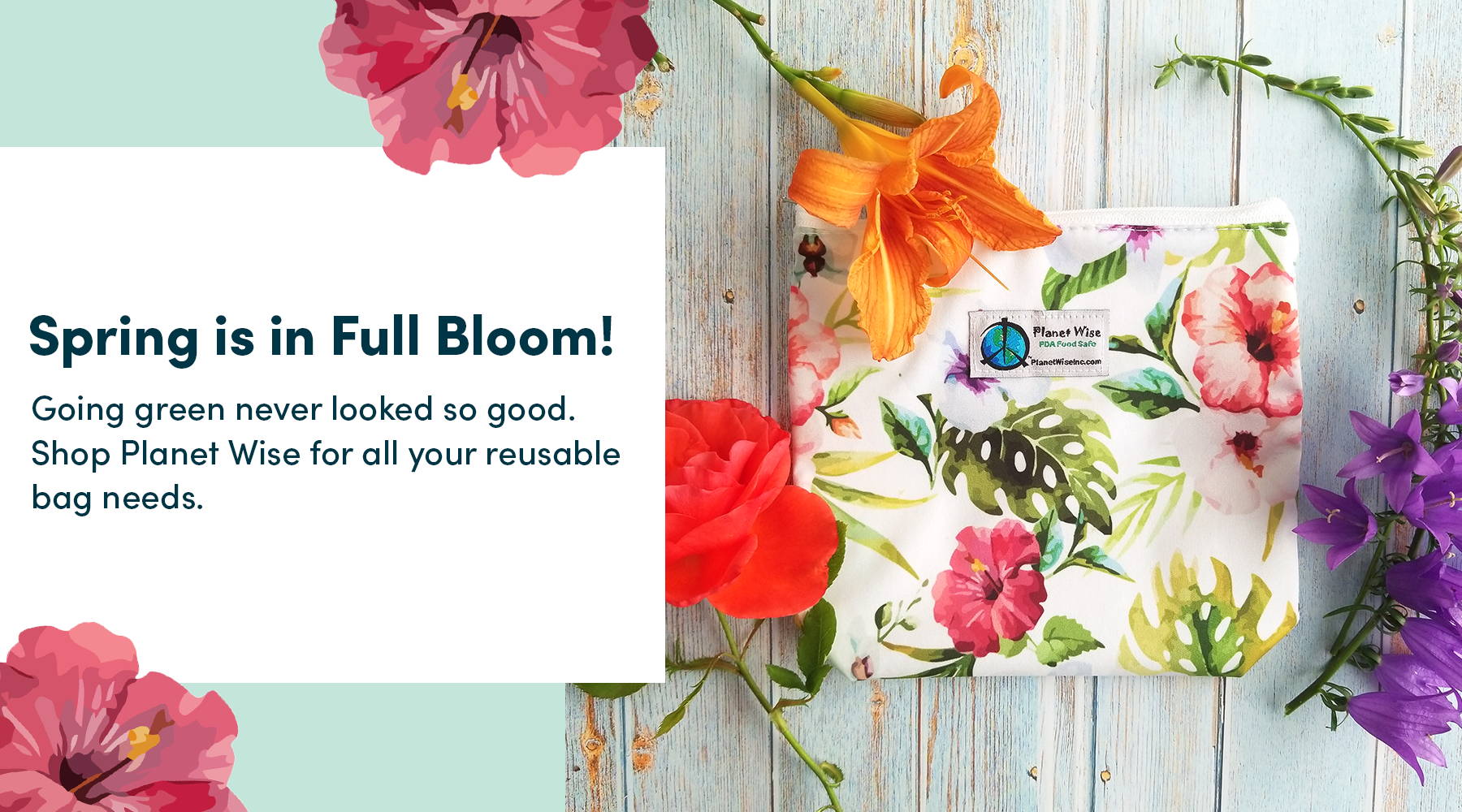 Green Solutions To Everyday Needs
Looking to replace single-use plastic? We have a bag for that!

---
Environmentally Conscious

Every product Planet Wise offers is evaluated with our planet's health and social harmony in mind. To reduce our environmental impact, all products have been thoroughly researched and are all PVC-free and lead-free. All the products we have developed are reusable and have been designed to replace disposable items which help to reduce waste that ends up in the landfills.